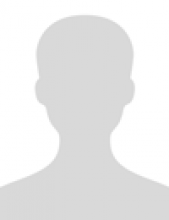 Since a very young age I have been fascinated with the world around me, different cultures and destinations that are unique and  waiting to be discovered  "To travel is to live".  I have a passion for adventure travel,   to immerse myself in local foods, drink and culture. My first ever trip was when I was 12 and it was to Disneyland I knew from that moment getting out of my norm is what I wanted to do, see the world and discover. At the age of 18 I graduated from High school and was enrolled in the Travel and Tourism program I knew this was the beginning to my career, and my passion.
I have been in the industry for over 10 years and my need for travel grows more and more. I look forward to sharing my experiences with all my clients and help them with their own passions.
A few of my favorite destinations include:  
Punta Cana
Jamaica
Cuba
Puerto Vallarta
Cancun
All over Canada, United States
Eastern Europe and the list goes on
I love to book cruises, Europe packages, Disney packages and so much more. If you're ready to book your next dream adventure, I would love to help make your dreams a reality .