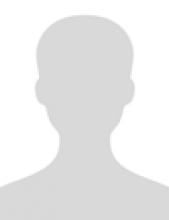 Outside Associate Manager
Growing up with my father in the air force taught me that even the sky is no limit. This outlook has taken me to many places in the world, and has inspired me approach unusual trips as an exciting, and doable, challenge.
Whether it's making my customer's European honeymoon a success or changing their all-inclusive tour at the last moment, I come through with an optimistic spirit. Over the last decade, I have helped people coordinate components of their travel plans, or have put together on their entire trip. I have arranged international and intercontinental flights, plus rental cars, hotels, and have done last-minute bookings for those moments when inspiration strikes while abroad.
I strive to provide you with the best possible experience, such as allowing enough time for connecting flights, and ensuring you are prepared for unexpected emergencies with travel insurance. An experienced ocean and river cruiser, I know how to plan a cruise, and understand the challenges involved with flying from Edmonton/western Canada.
Whether it's a tour through Italy's wine country or finding the best hotels in photogenic locations, I recognize that everyone has different desires and budgets when it comes to travel, and I will work with you to make your trip unforgettable!
What my clients say
"Thanks to Carol, our well-planned European journey ended without a single problem; a result of her thorough attention to details. We are delighted with our experiences relating to this vacation and its planning. We trust Carol Boyce to make our future vacation arrangements, and will absolutely recommend her to our family, friends and others".

C. Tutty
"Carol has booked several flights for me to England, a cruise to Alaska for me and my Mom, and a package for three to Disneyworld. Every trip plan was a success and accommodations excellent. Carol has always gone the "extra mile" by doing research to not only find the best fares for the dates requested, but also suggesting possible alternative dates/deals/ideas that may be worth considering. She is also very good with travel tips and finding an answer to just about any question you ask". 

C. Tromans